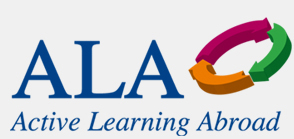 Destinations


Internships Opportunities

Customized &
Faculty-Led Programs

Pontifical University of Salamanca
GLOBAL HEALTH SCIENCES (with internship at local hospital/health center). June, July and Combo June/July
Overview
Minimum GPA: 2.50.
Language of instruction: English and Spanish.
Language requirements: None for English courses. Intermediate/High Intermediate for Spanish Content Courses, and High Intermediate/Advance for the Internship component.
Before arrival students take an online test to determine language proficiency.
Place of instruction: UPSA and Mester Campuses.
Participants: International students.
Students take 2 courses (100 hours) for each session, June or July, and 200 for the Combo June/July.
Attendance in all classes is mandatory and monitored by each professor.
Periodic exams, homework assignments and final exams will also be administered.
DATES AND PRICES

| TERM | Program Dates | Application Date | Payment Date | Price |
| --- | --- | --- | --- | --- |
| June | End May-End June | Apr 1st | Apr 15th | From $3,375 |
| July | End June-End July | May 1st | May 15th | From $3,375 |
| Combo Jun-July | End May-End July | April 1st | April 15th | From $6,465 |
ACADEMIC CREDITS
Credits are provided by the Universidad Pontificia de Salamanca. We recommend that all students receive approval of credits from their advisors at their home institution before they register. Number of credits approved will also depend on students' home institution.
TERM
CONTACT HOURS
RECOMMENDED CREDITS
June
100
6
July
100
6
Combo June-July
200
12
COURSES AVAILABLE
Visit ALA website at www.ActiveLearningAbroad.org for update of course offerings, course descriptions, itineraries and any changes to prices and dates.

Copyright © 2017. ALA Active Learning Abroad. All rights reserved. Legal Note and Privacy . Contact us